Who doesn't like detectives? Or dramas? And both of them together in a TV series definitely makes it binge-worthy. I mean, what's not to love about it? Add to the mix a little (or maybe more) psychology, and you have the perfect psychological thriller. Mindhunter was one of those shows. Set in the 70's, it followed the journey of FBI agents Holden Ford and Bill Tench played by Johnathan Groff and Holt McCallany respectively. They travel around the United States interviewing and recording the responses of some of the most dangerous serial killers of that time. In later episodes, they are joined by Anna Torv, who plays Wendy Carr, a psychology professor at Boston University. She helps them categorize the killers to possibly prognosticate such future behaviours.
What exactly was Mindhunter?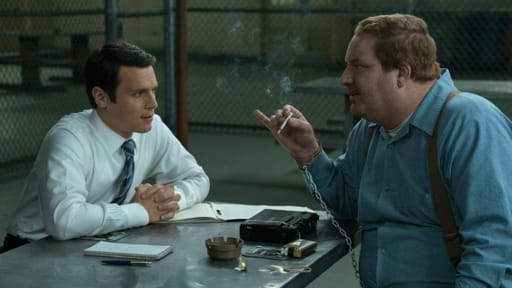 The enthralling and riveting 10-episode show is so horrifyingly interesting, you are afraid to watch it, but you are also afraid to stop watching it. The show dives into the depths of criminal psychology in such an intriguing manner that every episode leaves you wanting, needing more at the end of it. Almost all episodes portray the monotonous happenings of Ford and Tench's lives and duties as FBI agents. But these so called monotonous events are presented on screen with such tactical rigidity and complexity, that it hardly lets your mind wander elsewhere, capturing all your attention throughout. It shows us how the 20th century shaped criminal psychology and deepened everybody's understanding of it. The show also analyzes why the criminals committed such gruesome, gory crimes. It explores the reasons why one could get drawn towards and be captivated by such darkness. And it is astonishingly delineated in the first season, at least.
Watching the show can be rather challenging and unnerving, given the rather close up shots of the pictures of crime scenes and the equally elaborate descriptions of the crimes covered in the series. But all of this makes a rather short part of the series. A majority of it revolves only around Ford and Tench as they try to get to the roots of the logic (if there is any) behind these ghastly crimes. All in all, Mindhunter was a treat to both, the eyes and the brain
When to expect season 2?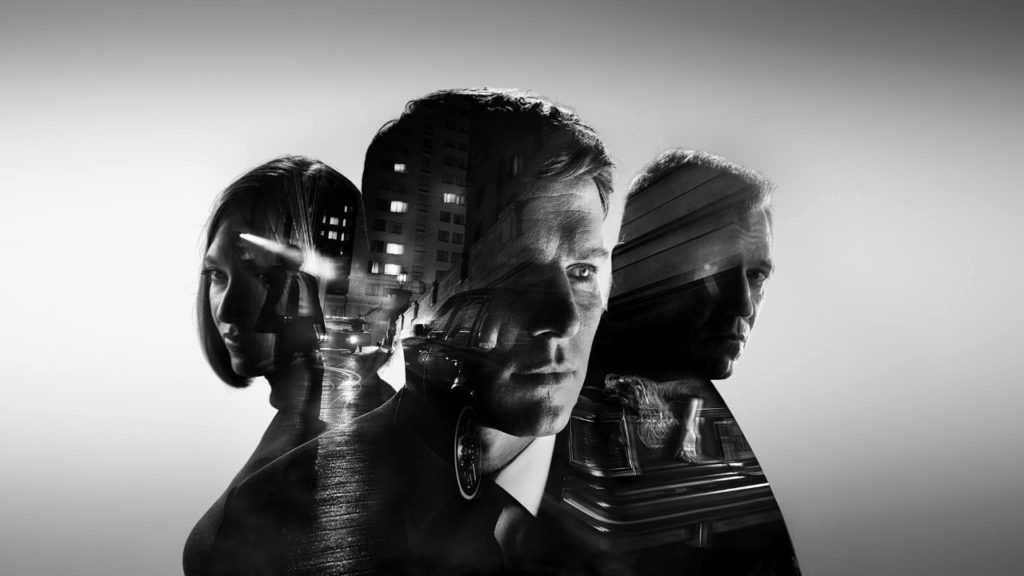 Mindhunter released on Netflix in October 2017, which was a year and a half ago. Which also means that the fans have been waiting for a year and a half for season 2 now. But unfortunately for all of us, no official release date has been announced yet. Although, the fact still remains that the filming was well under production in May last year. This mostly points to season 2 airing sometime in the first half of this year. Well, we're well into March, we'll have to look out for this one!
What to expect from season 2?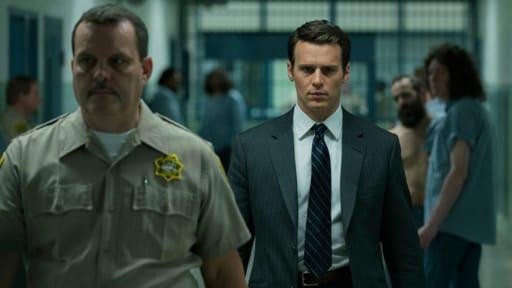 There are a lot of expectations from season 2 (all because of how awesome season 1 was, duh). But not much has been revealed about the plot of season 2. Although, there are a couple of rumors going around here and there. David Fincher, in an interview with Billboard, revealed that season 2 would cover a string of infamous murders in Atlanta. The second season, according to the interview, apparently takes place between 1978-1981.
On top of that, there have also been rumors that the Australian actor Damon Herriman has bagged a role in season 2. Reportedly, that role is of Charles Manson. Charles Manson was a mass murderer. He had committed nine murders at four locations in 1969. Whether the rumors are true or not, we'll just have to wait and watch. But irrespective of all that, the fact that season 2 is coming is still very exciting.
Read More: