If you're a follower of Martin Scorsese and his works, you might have watched the trailer for his new film, The Irishman. The star-studded cast includes Robert de Niro, Al Pacino and (thank god, we couldn't have done it without you) Joe Pesci. From what we can see in the trailers, the film looks very Scorsese, to say the least. However, there's something very different about The Irishman, and that is, it's produced by Netflix.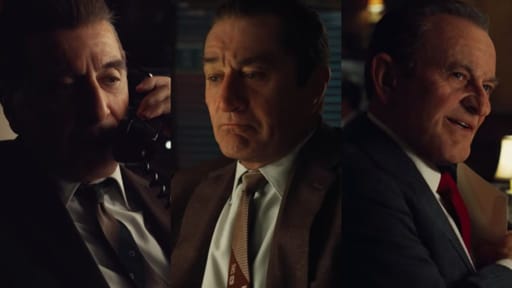 Martin Scorsese, who for so long held out as a "watch it in theatres only" purist, has joined the long (but not un-glamorous) list of directors working with Netflix. What does this mean for the future of the industry, if one of the biggest film directors has shifted to making home theatre entertainment? Nothing, if you ask me. If you feel you want to watch The Irishman in theatres, you are still free to do so, because it will hit cinemas all around the world. But this is still a big move from Netflix. It's crazy that just a couple of years ago, the founders of Netflix were renting Martin Scorsese films, and now they find themselves producing one!
Another shocking fact about The Irishman is that the budget for the film is estimated to be around 200 million USD. A lot of that money is to be used for CGI to make De Niro look younger (as if he doesn't rock every other look). Barring theatre revenue, how many people are going to create a new account just to watch Martin Scorsese's new movie? The truth is, Netflix is prepared to make a loss on this, and for one reason only. For some time now, Netflix has been aiming high at the film awards, by producing movies like Buster Scruggs and Roma. Still, however, they haven't got their hands on the coveted "Best Picture" trophy, and there's a good chance this is the film that'll get that for them.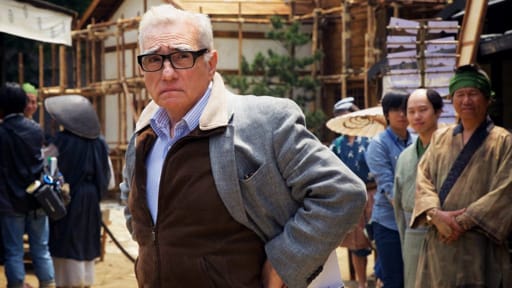 Martin Scorsese
The Irishman is an adaptation of the book "I heard you paint houses" by Charles Brandt. The screenplay was written by Steven Zaillian (Schindler's List, Moneyball) and it is set to premiere at the New York film festival on September 27th. It will be available worldwide on Netflix soon after. For movie buffs around the world, this film looks very promising indeed, and the team behind it could prove that there is no generation as badass as theirs, and that old is in fact gold.
Liked this story? Make sure to follow us on Facebook & Twitter!