Ayushmann Khurrana returned to the big screen this year with Article 15 after the huge success of Andhadun and Badhaai Ho but the box office collections have not been that huge, even after all those rave reviews it received. Even in the past, smaller Bollywood movies like Mulk, Manto, etc received rave reviews and did great on digital platforms but were not box office successes. So when everyone who was complaining about bad content is actually getting good content why is it not translating into good business? It's time for analysis.
Bollywood, or the Hindi film industry, is a growing industry and one of the largest film producing industries in the world. But shutting down of many iconic single screen theatres, decrease in number of moviegoers owing to many reasons like emergence of interest or we can say craze for Hollywood movies (proved by Avengers: Endgame's Hindi Dubbed version being the highest grossing 'Hindi' movie this year so far), web series, piracy, decreasing influence of stardom and among others looks like Bollywood is not going in a safe direction.
Dominance of Other Language Movies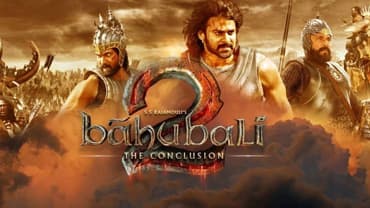 Well it can all be understood by a simple fact that the highest grossing Hindi movie of all time is the Hindi dubbed version of 2017 Telugu movie Bahubali 2: The Conclusion and with the record-breaking business of Marvel Cinematic Universe movies, Fast & Furious series, Jurassic Park series and The Conjuring universe movies at the Indian box office and the fact that these movies are doing great business not only with their Hindi dubbed version but also in their English, Tamil & Telugu versions.
The Rise of Streaming Services & Craze for Web Series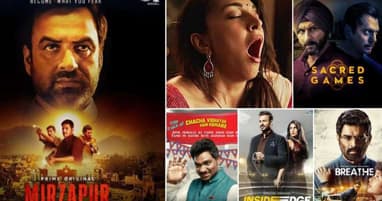 India is seeing a wide range of content on online platforms
If a few years back anyone had said that an A-list actor will be venturing into the web territory in India, everybody would have laughed because of it being considered as an inferior platform for actors and a platform with little to no growth opportunities. But with the launch of Netflix, Amazon Prime, TVF, Viu, ALT Balaji, etc there has been a web content boom with audience having a large variety of content from different genres to choose from and a web platform subscription barely costs a price of one movie ticket and for that the audience get a large number of movies, series and original content from these platforms every week at their convenience decreasing their urge to catch a movie in a theatre. The rise of streaming services has surely challenged Bollywood movies in recent years.
Plague of Piracy in Hindi Film Industry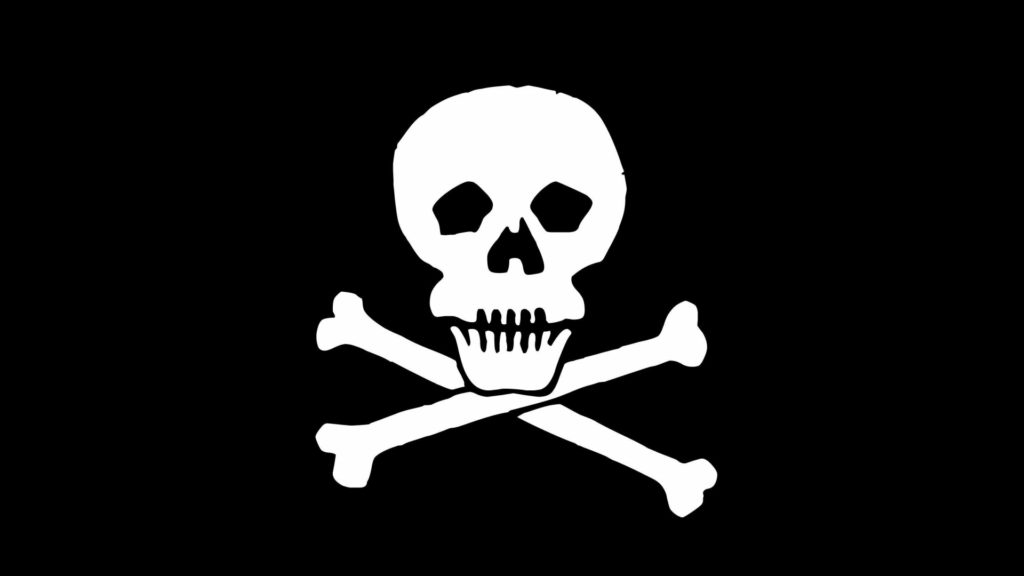 Piracy is At an All Time High
Piracy is the biggest nightmare every filmmaker faces not only in Bollywood but in every film industry. It has been around for ages. Earlier pirated prints of Bollywood movies were sold on VCDs, then on DVDs and are now freely downloadable from different websites or torrent. Movies can be downloaded within a few hours of release. Piracy touched new heights when the controversial movie Udta Punjab (2016) was leaked weeks before release in HD print and the producers had to incur huge losses. It encouraged many producers to save themselves from low box office collections and piracy, and instead go for digital release directly, recent example of which was Rajma Chawal, Lust Stories, etc. which debuted directly on digital platform Netflix.
Decreasing Influence of Stardom in Bollywood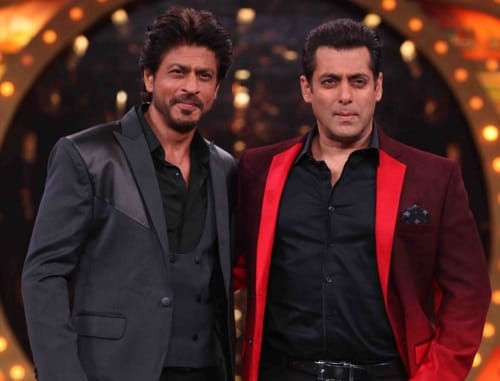 Shah Rukh Khan and Salman Khan
The Hindi film industry maintained its glory for many years by the stardom of its superstars like Rajesh Khanna, Amitabh Bachchan, Sri Devi, etc. They were not just actors back then. They were brands and their mere attachment to a project ensured fireworks and helped Bollywood to grow year by year. The Khan trio was proclaimed as the superstars and saviors of this decade because of their massive fan following, ensuring record openings & lifetime business but this was proven wrong in the year 2018 when all three faced major setbacks. Salman Khan came with his highly anticipated release Race 3 on Eid 2018. The movie not only was panned by critics but also lead its distributors to incur huge losses. The next was Aamir Khan and Amitabh Bachchan starrer Thugs of Hindostan which registered record opening but because of high negative word of mouth soon tanked without a trace. Shah Rukh Khan's Christmas release Zero turned out the biggest disaster because of its storyline and huge losses incurred due to heavy-duty VFX. Even the Salman Khan starrer Bharat performed below expectations.
While a new age of content-driven movies and talented actors are emerging in the industry, shutting down of many theatres and concern of many multiplex chains over losses and high maintenance costs cannot be ignored. A threat is looming over Bollywood, and it needs to be dealt with sooner rather than later.
Liked this story? Make sure to follow us on Facebook & Twitter!