Yash Raj Films finally dropped the teaser of their flagship movie War which till now was referred to as Hrithik vs. Tiger. The teaser revealed its title and also showcased some of its action sequences and we can say that Bollywood is finally going to raise the level of action and maybe is finally going to get its Mission Impossible: Fallout.
https://www.youtube.com/watch?v=XkHV7ROmIVA
Well 2018's Mission Impossible: Fallout starring Tom Cruise and Henry Cavill, directed by Christopher McQuarrie is regarded as one of the best action movie ever with its green screen-less action sequences, picturesque locations and the epic face-off between Cruise and Cavill setting the bar so high that even McQuarrie called it a tough one to top. It also somehow validated the fact that the audience is fed up with watching CGI action and wants to see some real stunts. Fallout was the highest-grossing Tom Cruise movie and was also the highest-grossing movie of the Mission: Impossible franchise.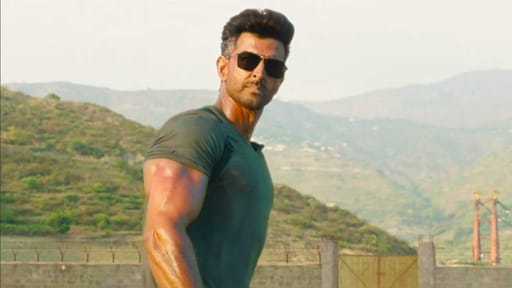 Hrithik Roshan in War
While the debate of Bollywood vs. Hollywood has been going on forever, it looks like Hrithik vs. Tiger aka War is going to shut some mouths. Let's see what the audience is expecting from this War
Epic Action Sequences
The teaser opens with a slick face-off bike sequence between Hrithik Roshan and Tiger Shroff. The shot then moves to the entry of Hrithik and man HR is back in his form, Tiger also makes a dashing entry. Different shots in the teaser showcase the bits of a plane fight scene between the leads and finally a hand to hand fight scene literally giving some thrills to the audience. Meanwhile, Vaani Kapoor also makes a stunning appearance in the teaser.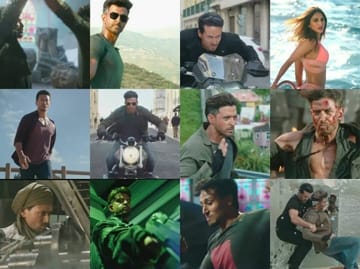 Picturesque Locations
What made Mission Impossible: Fallout more stunning was the way it was shot. A sequence of Tom Cruise running on the rooftop of buildings in Paris was so much entertaining and thrilling  to watch because it was shot making the best possible use of IMAX technology and in the teaser of 'War' the exotic locations and the best use of IMAX technology can be clearly seen, and yes it is going to be a feast to our eyes.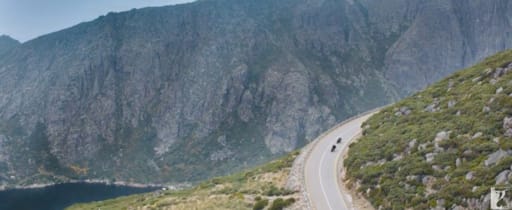 Picturesque Locations in War
Hrithik and Tiger's Dance-Off and Whistle-worthy Dialogues
Well, it is a Bollywood movie and no Hollywood movie can compete with the Hindi film industry when it comes to grand songs and dance scenes (with some exceptions though). Hrithik and Tiger both are talented dancers, who have showcased their talent time and again in different movies. Reportedly 'War' will be featuring a dance-off between the two. While the teaser does not feature a glimpse of that but we are pretty sure that it is going to be worth waiting for.
The teaser does not feature any dialogues either but how can a Bollywood movie of this level be made without some whistle-worthy massy dialogues.
A still from Bang Bang
The Team Behind the Camera
War is directed by Siddharth Anand who last directed Hrithik Roshan and Katrina Kaif starrer Bang Bang (2014) which was the official remake of Tom Cruise and Cameron Diaz starrer Knight and Day (2010). The movie also featured some great action sequences.
The movie is produced by Aditya Chopra who also produced two biggest action franchises of Bollywood under his production house, namely Dhoom series and Salman Khan and Katrina Kaif starrer Tiger series.
War also had an international crew working on its action scenes and clearly, it can be seen on screen. Two international action choreographers from Hollywood and Korea were employed to design the action sequences of the movie.
Well, a book should not be judged by its cover but we as an audience are surely expecting some fireworks on screen from this movie. Hrithik Roshan and Tiger Shroff starrer War, also featuring Vaani Kapoor, is slated to hit the big screens on 2nd October 2019.
Liked this story? Make sure to follow us on Facebook & Twitter!