Well, this post is going to be a little bit nostalgic. Although, we mostly post about updated content, this time we decided to go down the memory lane and realize how far we've come. Here's a list of Bollywood movies every 90s kid must have watched. The ones which actually enriched our lives and till date, still do.
1. Munna Bhai MBBS
The best classic comedy that Bollywood has to offer. I haven't met a single person who hasn't watched this movie. Starring Sanjay Dutt, alongside Arshad Warsi, who could've wished for any better duo? The movie released in 2003 and has ruled the hearts of millions worldwide.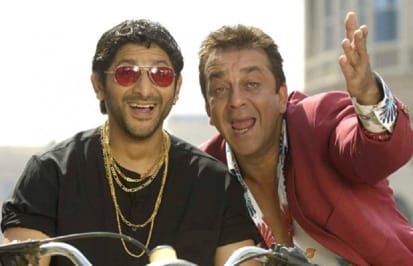 A snapshot from Munna Bhai M.B.B.S (2003)
It also stars Sunil Datt as Baba's on-screen father who is his real-life father as well. Definitely, a must watch for a revisit to the 2000s!
2. Hera Pheri
Another classic comedy from Bollwyood. The movie stars Paresh Rawal, Akshay Kumar, and Sunil Shetty. This trio totally killed it! The story is all about the struggle of these three trying to earn money.
The trio and main cast of Hera Pheri.
There's also a sequel to this movie as well, called Phir Hera Pheri. Also, a third sequel is already in the making as per some sources. We'll be on the lookout for that one.
3. Dil Chahta Hai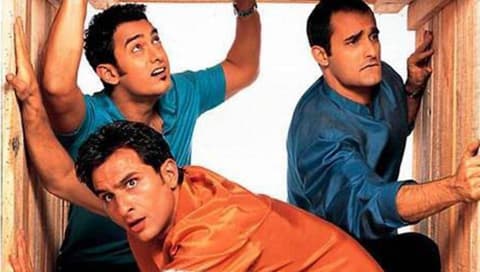 Dil Chahta Hai (2001)
Haven't watched this one? You are definitely missing out! Well, that's what some people say. Starring Saif Ali Khan, Aamir Khan and Akshay Khanna. Another awesome trio. The movie is about three friends and their journeys when they get out of college. Definitely fun to watch. Think of it as a precursor to other recent Bollywood classics like 3 idiots or Zindagi Na Milegi Dobaara.
4. Lagaan
A 3h 45min movie and a perfect one at that, which can give you all the feels. It's an all-around movie. Starring Aamir Khan in the lead role, the movie had performed quite good in Box Office back when it came out.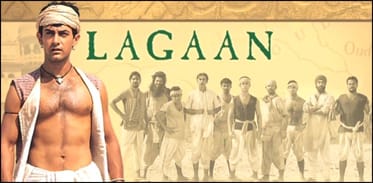 The story revolves around a cricket match during British Raj. Don't wanna leak any of the details and spoilers, so do check it out. Oh, and another thing- Lagaan was also India's choice of entry for the Oscars, so that says a lot!
5. Kuch Kuch Hota Hai
An SRK classic. Anything else needed to be said? The Badshah has ruled the Bollywood ever since. It can be termed as one of those movies which you need to see before you die. Period. Every song is a chartbuster.
Kuch Kuch Hota Hai Official Movie Poster (1998)
Well, just for the sake of a good ending (which I am not too good at), you'll fall in love with these movies. Bollywood has certainly come a long way, and if you're looking for something more reflective of the times we're living in, you might want to click here.