Remember the moment when Peter was in Tony's arms and his spidey sense made him realize that something worse was coming for him? When Bucky disappeared in front of Steve and left him heart-broken, again. Or when Groot with his last words 'I am Groot' which later was translated as 'Dad' disintegrated in front of Rocket and left our favorite raccoon in tears? Yes, we haven't forgotten Avengers: Infinity War either.
It has been almost a year now & people still haven't moved on from all the sadness. Because other fans move on. But not us. Not us.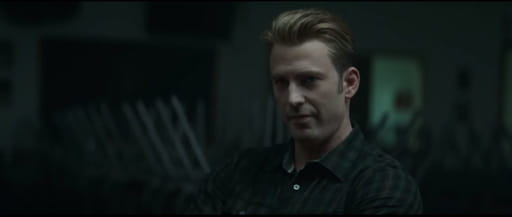 And now its finally the time to get ready to witness the end of the greatest story to have ever told in our generation. After fighting aliens, busting arms-dealers and combating an army of robots, The Avengers are getting ready to team up, once again, for one last time leaving behind their past mistakes, internal disputes and doing whatever it takes to defeat the mad Titan who has successfully wooed death itself in the past.
Marvel dropped the official poster and trailer and finally revealed all the key details of the Endgame with abundance of surprises and 'OH WOW!' moments.
Here's the poster:
https://twitter.com/Marvel/status/1106169119248793600
The trailer shows the culmination of all our favorite superheroes who were among the half of the population of the universe who got saved. There is footage from old movies which mostly features the beginning of the journey of the major characters like Iron-man, Thor and Captain America. Hawkeye fans are luckiest as they get a clearer look of the dark side of their hero with some scenes from his past with his daughter.
Basically, we get the idea of everything that has left after the dust settled in Infinity War. There are also other details about Captain Marvel teaming up with The Avengers. The return of Tony Stark, new Avengers suits and the dark side of Ronin are some of the few things that have left Marvel fans in shock.
https://www.youtube.com/watch?v=TcMBFSGVi1c
With his shivering hands, Captian will fight which can supposedly be called the final battle of his life. This is the same man who fearlessly fought the Nazis, Aliens, Robots and the mad Titan himself. Let's just hope our Captain and all the other superheroes get the ending that they actually deserve. You can check out our video review here.
Avengers: Endgame will hit the theaters on 26th April 2019.