A little over a week away from the release of Avengers: Endgame, Marvel has released the final trailer. It starts with Nick Fury, Director of S.H.I.E.L.D., calling heroes "an old-fashioned notion". The clip highlights the spectacular, terrific, and absolutely astonishing journey that the MCU has taken us on.
https://www.youtube.com/watch?v=0jNvJU52LvU
Marvel Studios' "To The End" TV Spot
While the actual footage takes us on a trip down the memory lane, we can spot the improved relationship of Tony Stark and Steve Rogers in the Twitter and Instagram spots. The trailer signifies how a decade's worth of 21 Marvel movies has led to Avengers: Endgame. This two and a half minute clip successfully summarizes the entirety of the Marvel Cinematic Universe.
The footage includes scenes from the heroes' solo movies including The Incredible Hulk. But it avoids any particular scenes that include Edward Norton, who originated the role of the Hulk before Mark Ruffalo.

The trailer starts off with scenes from the core trio's movies- Iron Man, Captain America, and Thor. It then proceeds to other heroes in the MCU like Black Panther, Captain Marvel, Doctor Strange, and the Hulk. We can also see bits and snippets from the Guardians of the Galaxy movies in the footage.

However, the trailer does not follow the chronological order in which the movies were released. We see bits and pieces from Ant-Man and The Wasp and Captain Marvel before Avengers: Infinity War. Whereas, Ant-Man and The Wasp, and Captain Marvel came out after Avengers: Infinity War.

Thanos, about to snap right before the decimation.
Marvel also gives us a bunch of glimpses of decimated or otherwise dead characters who were a part of the MCU. These characters include Black Panther and Spider-Man who were dusted in Avengers: Infinity War, and The Ancient One, who died in Doctor Strange. Other such characters that appear in the trailer are Loki, Bucky, Gamora, Groot, Peter Quill, and Yondu.

What else does the Trailer give us?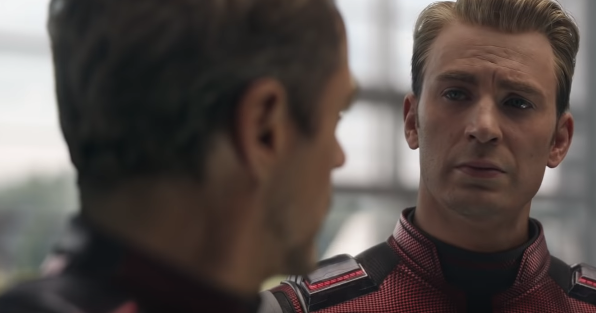 A trip down the memory lane isn't all that the trailer is. It has more to offer. Towards the end of the trailer, we get a glimpse of previously unseen footage. But it's too short. So short, in fact, that you'll miss it even if you blink.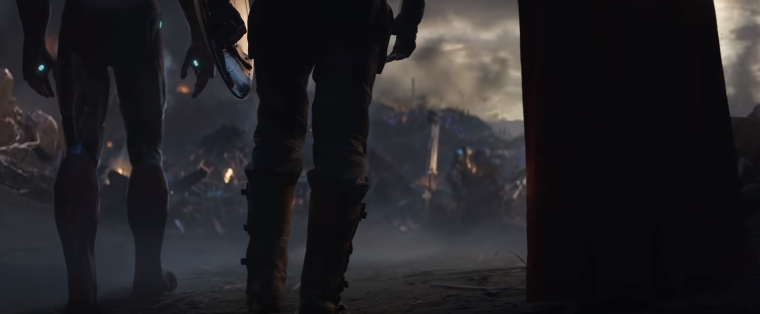 We also see snippets from Marvel's the previously released clips for Avengers: Endgame. This TV Spot follows other TV Spots such as the "Mission", and "No Mistakes" TV spots that Marvel previously released.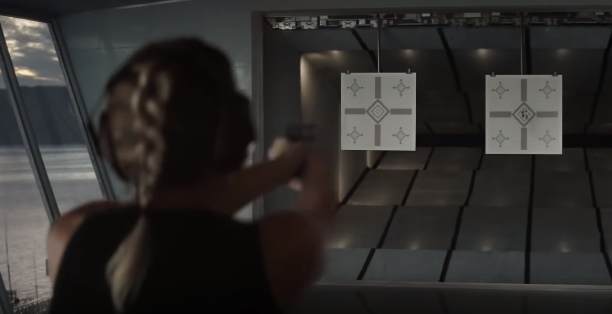 It all started with one genius, billionaire, playboy, philanthropist, and is now ending in a galactic war. Some journey it has been. And Marvel is sure to remind us of that.