Following in the footsteps of both Netflix and Amazon Prime, Indian streaming service Hotstar has just released news that they will be releasing their own "originals". It is true that Hotstar is huge in this country, with their parent company Star India having content ranging from soap operas to the insanely popular IPL or Indian Premier League. However, the streaming giants have recently released statements claiming that they were going to take the dive into the creation of their own shows, with interesting announcements including a Mumbai-based political drama, a remake of Criminal Justice and most importantly, a remake of the hit TV show The Office.
Ricky Gervais' mockumentary styled comedy show, The Office first aired in the UK way back in 2001. Following its success, it was remade in various parts of the world, most notably by the Americans in 2005, with the arguably more popular US version of The Office. So the first question on everybody's mind is; aren't we a little late? No doubt, the timing of the announcement does seem a little weird, but that doesn't mean we can't be excited. The second question on everybody's mind: Who's starring in it? Unfortunately we do not know that just yet. This means that either Hotstar is just being secretive, or the casting process hasn't begun yet. One thing Hotstar has actually revealed is the team behind the show.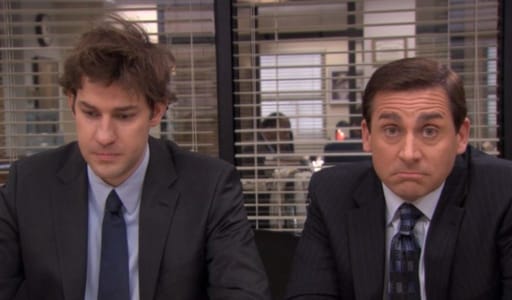 The Office
Rohan Sippy, Debbie Rao and Vivek Bhushan are the directors chosen to recreate The Office. You may know Rohan Sippy from such films as Chandni Chowk to China, and Taxi Number 9211. Debbie Rao's claim to fame was in the direction of the Prime original Pushpavalli. From what we know so far, it would seem a good choice of directors, with an essential combination of both young and old.
Honestly, there isn't much to make of The Office India until they give us the cast and maybe the location of the shooting. This leads to some interesting questions. Will it take place in a small town like its predecessors, or will it set in a large city? Will the show be predominantly Hindi or English? Will it follow in the footsteps of the original or will we get a different storyline and a different set of characters altogether? These are questions only Hotstar can answer now, all we can do is wait. Hopefully, by the end of this, we would get something thoroughly entertaining at the very least.
Read More: