--There's the distant sound of an analog alarm clock. Posters of 80's rock bands hang on the walls of a messy yet cozy little bedroom. Another day to get by, another day of the same stuff. You groan, shut the alarm and grudgingly get up. There's gotta be more to life, right. That's Charlie Watson(Hailee Steinfeld) for you. Wait, isn't this a Transformers movie…–
Bumblebee starts off with a dive into the thick of a major action sequence located on Cybertron, where the Autobots are trying to defend themselves from the onslaught of another robotic alien race known as the Decepticons. The scenes are competently shot and pieced together under the helm of director Travis Knight, and helps ease the dread of expecting a bunch of exploding mangled action set pieces where you're not sure if it's the hand or the leg or god-knows-what of the elements in action – it's coherent here. You're able to aptly follow the proceedings of mayhem without having to strain your three dimensional navigation skills, and if you're like many who got tired of the endless explosions that the previous Transformers movies had devolved into, with robot-on-robot carnage, this is a welcome change and you smile- this movie should be good. And it damn well is. Oh and not to worry, there still is robot-on-robot carnage, it just has more heart.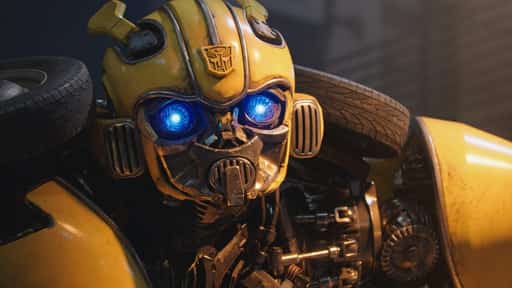 Bumblebee
The premise of the movie is conveniently set up in these opening moments where we get to see a delightfully original looking cast of Transformers, where they actually look like the ones from the cartoons we grew up watching(if you did). Optimus Prime is back to his balanced and moral self, so are the other cameos by some of the other notable members of the Autobots, and boy do they kick ass. As the inevitable destruction proceeds, Optimus Prime instructs the members of the Autobots to escape via space pods and set up camp in myriad distant locations, and it falls upon Bumblebee, known as B-127 for now, to navigate to earth and lay low until the rest of the members can regroup. And we cut to earth.
Enter John Cena playing the stoic and heroic Colonel Jack Burns and his group of "army"(a secret alien observing division apparently) commandos with a brief slapstick comedy moment. He sure doesn't look like he's trying to bag the 'best actor of all-time' award, albeit fitting the role and providing a good enough performance for the action oriented character that he is entrusted with. As is the norm for much of these movies, and we'll cut it some slack because hey, it adds drama and makes things simpler, Bumblebee happens to crash into the USA and well, you guessed it right, right upon these poor dudes. There goes first contact. This leads into the other incredible action sequence, and there aren't many in this movie, where the commandos try to capture the "alien robot" and for Bumblebee, a bunch of things go wrong. There's a major event that takes place here which sets the 'tone' for bumblebee's character… forgive the pun.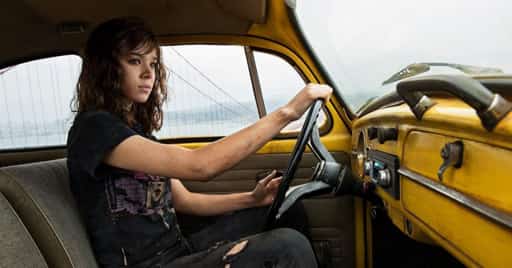 Hailee Steinfeld in Bumblebee
And hey, we finally cut to the other star of this movie, Charlie Watson, captivatingly played by Hailee Steinfeld. She authentically manages to capture that teenage angst and the other emotions that go along with it, especially being someone who doesn't seem to fit in to the "cool" trends of the "cool kids".  And it is here that the actual tone of the movie is orchestrated. Bumblebee is not about action anymore. There's this carefully crafted and authentic perspective of the 80s that's humming throughout the scenes. The 80s soundtrack, the vehicles, the people. Its all woven in together in a very nostalgically reminiscent kind of manner. And when Charlie finally stumbles upon Bumblebee, now in the iconic form of a 1967 Volkswagen Beetle, and comes face to face with "him", as she calls it, the soulful underlying reverberation of the movie shines through to the front and gives rise to some of the most heartfelt moments in the entire film. Its ET all over again.
There's a bunch of situational humor which greatly enhances the mood of the film, such as when Bumblebee decides to explore Charlie's family house and makes a complete mess of it or when Charlie has to teach Bumblebee the basics of hiding. These really work well the version of Bumblebee we have here- a vulnerable robot who is just as curious as humans are.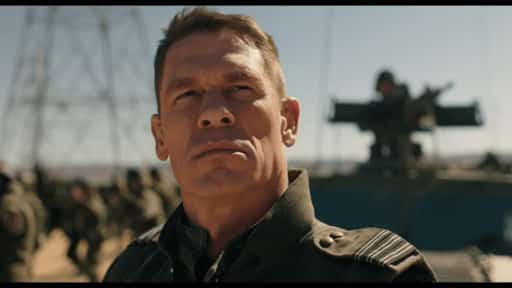 John Cena in Bumblebee
Bar the necessary action-infused climax, there's a welcoming lack of big set piece action and much of the movie here is spent realizing the characters and their relationships to a greater extent than seen in any of the previous movies in the series. By then end, we actually care about these people, and Bumblebee is more a character than a disposable robot. Jorge Lendeborg Jr. who plays Charlie's admirer Memo does a great job of being a nerdy yet adorable goofball and is a welcome addition. Of note is the scene where he finally decides to ask her out on a date, and well, he manages to say something coherent. (Granted Bumblebee's presence doesn't help).
Pamela Adlon and Stephen Schneider play Charlie's mother and step-father respectively and have some hilarious scenes involving a car along with Charlie's younger brother Otis(Jason Drucker) who plays a typical I'm-not-a-kid kid, while simultaneously essaying the roles of guardians who have to deal with Charlie's sometimes meaningful rebellious outbursts. We're able to perceive their points of view and they're all thoughtfully written characters.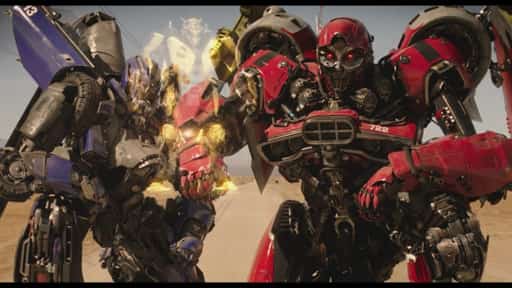 Decepticons in Bumblebee
There's a bunch of clichés, and though that might sound bad, on the contrary, it sometimes adds to the element of the 80s. You see, these weren't clichés back in the day. Some of them do feel sour, like the typical bunch of mean girls who decide to continuously taunt Charlie or a slapstick chase scene involving bumblebee and a cop car, but there's always a sprinkling of uncertainty that makes it play out in a non-cliched manner. It works mostly. Though it'd have helped to make the Decepticons have meaning beyond just evil faced evil doers.
But that is just a minor flaw in this otherwise wonderfully endearing movie which makes it a point to keep the characters and their growth at the focus and somehow makes us not want any of those robot-bashing action though it inevitably makes its way through because it's a Transformers movie. Thankfully as mentioned before, the action is also coherent and fun. I honestly had to hold back a bunch of tears at some points and I don't usually cut onions. (Can we have a sequel with just these moments and no action please?)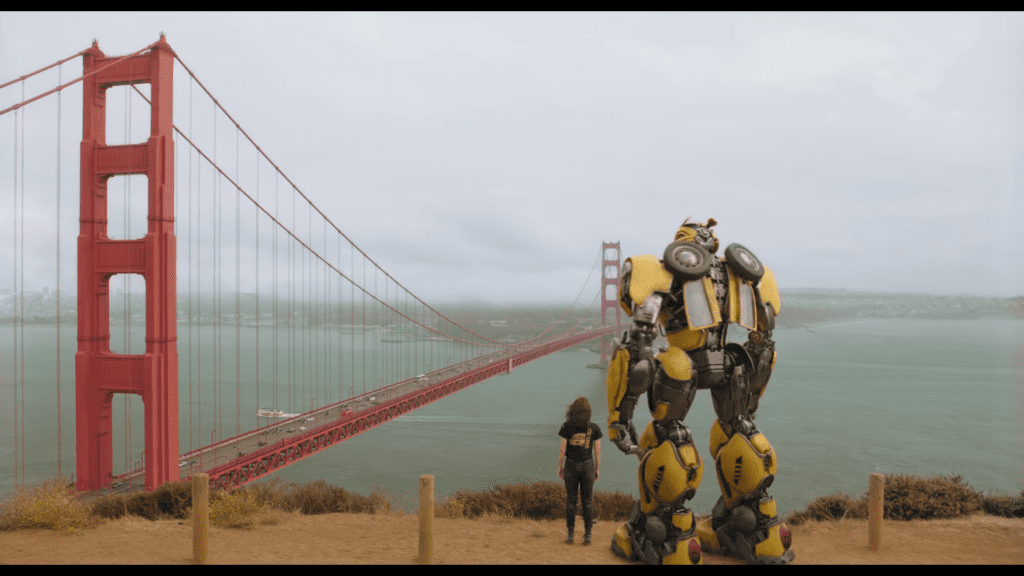 Bumblebee is that one Transformers movie we didn't know we wanted, but ultimately pays off with the inclusion of down-to-the-earth soulful interaction of relatable characters, spiced up with some Transformer-style regular yet coherently fun action sequences. If you've grown up watching Transformers you definitely don't wanna miss this, and if not, it's still a pretty nice 80's throwback movie with some soul and action. And oh, there's a mid-credits scene teasing the future of this universe. Stick around for that if you want.
Read More: