Matt Reeves has been hard at work these last couple years writing the script for The Batman. As we reported earlier, the upcoming prequel/reboot will not include Ben Affleck's version of the Dark Knight. Reeves has been looking to cast a younger actor in the role, and with production looking to start by the end of this year, a new logo has started doing the rounds of the internet.
https://twitter.com/thomasp0003/status/1107124249045749761
Going by the rumors, Reeves wants the film to be more comic-accurate than any other Batman movie to date. It was also revealed earlier that the War For The Planet of the Apes director wants the film to embrace the detective side of the Caped Crusader. He also wants the character to retain his comic-accurate white eyes, and he's been revising the script to include more action sequences.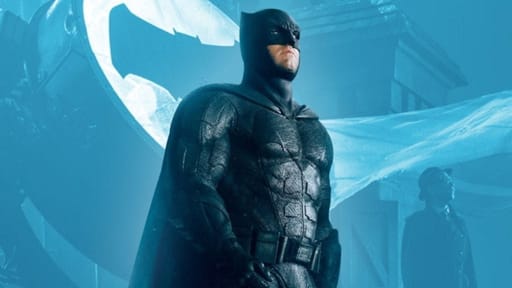 Ben Affleck as Batman in Justice League
As usual, this information is still a rumor. With a 2021 release date, the movie is nearing production soon. We expect Warner Bros. to reveal more details officially during this summers' San Diego Comic Con.
Read More: