First up, let me just say this: I'm a HUGE Potterhead. I've read through all of the books, including the companion ones. I've seen all the movies numerous times, and have even played through all the tie-in video games, most of which weren't up to the mark. Hell, I even mildly liked the first installment of the Fantastic Beasts franchise, even though it had its own set of problems. And so, I am saddened to write this review of a film which is set in the same universe that I absolutely adore, & have spent the better half of my teenage years in.
So, let's start from the beginning and take it slow, shall we? Fantastic Beasts: The Crimes of Grindelwald, directed by David Yates, is the second film in the Fantastic Beasts prequel franchise, set about half a century before the Boy who Lived was even born. It follows Newt Scamander as he is tasked by Albus Dumbledore to defeat the dark wizard Grindelwald, all the while also chasing after Credence, a person of extraordinary power who Grindelwald is also after. That's just putting things simply, as the film is anything but simple. Let's take things one step at a time. *clears throat*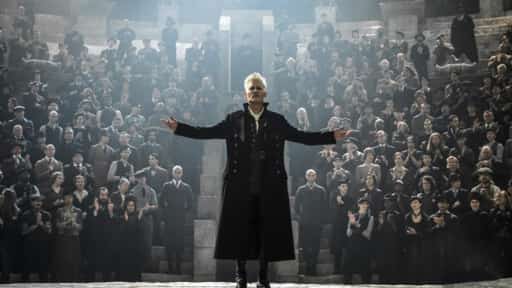 Johnny Depp As Gellert Grindelwald
As it was announced that the franchise would be expanded to include 5 films, it wouldn't take a genius to guess that the second one would be filled with setups and no (or very less) resolutions. The not-so-genius would be correct in that assumption. Similar to other franchises which announced their admirable plans all too soon (looking at you Amazing Spider-Man 2) Fantastic Beasts 2 is all set-up. 
The entire first act of the film is a barrage of scenes introducing us to various new locales, new characters (and character dynamics), and more subplots than a film of this length could possibly handle. The opening sequence depicts Johnny Depp's Grindelwald as he escapes from the clutches of the American Ministry of Magic (MACUSA) in a rather spectacular fashion. This whole sequence is one of the better parts of the movie, with Depp instantly proving his mettle as this larger than life villain.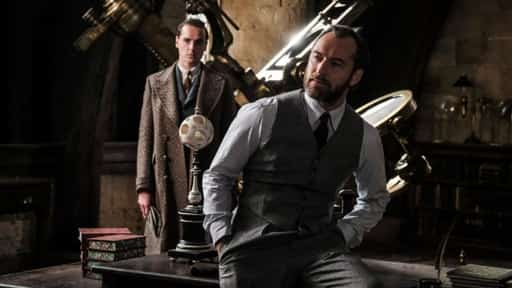 Jude Law as Albus Dumbledore in Fantastic Beasts The Crimes of Grindelwald
Continuing off of that, we get to catch up with the returning cast, get introduced to Leta Lestrange (Zoe Kravitz) and strangely (no pun intended) a retconned Nagini (Claudia Kim) as a human (?). Fortunately though along with all this we also get to visit Hogwarts (yay!) and in doing so get a good look at young Dumbledore. Jude Law's portrayal of Albus Dumbledore is a joy to behold on screen. He's got the perfect sense of calmness & intelligence that one would expect his character to have. Him and Depp are pretty much the strongest parts of this movie, but sadly we get to spend not enough time with either of them.
With the series taking place much after his heated adventures with Grindelwald, one would assume that the movie would touch upon those moments. Alas, we only get some hints about the relationship between Dumbledore and Grindelwald, that too in mostly lip service. After J.K Rowling's much controversial reveal about the relationship between the duo came out all those years back, it's sort of a missed opportunity to establish and show it on screen. It's pretty sad that even in 2018, a major tentpole blockbuster would shy away from topics such as these. I really hope they hear the squeals of fans around the world and double down on it with the following installments, seeing as the series is headed towards the famous battle between the duo in 1945.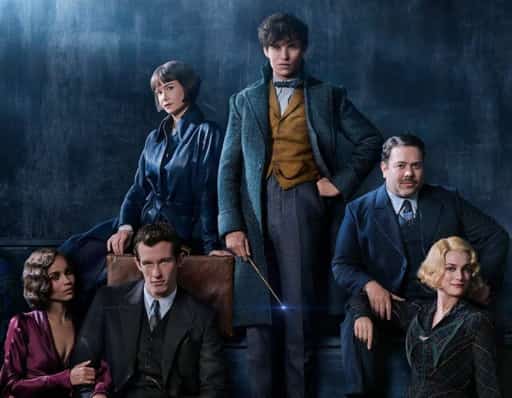 The original cast is back, along with some new additions.
To say a few things about the protagonist (well, technically at least). Eddie Redmayne's Newt Scamander is…fun. With that I mean, he's basically the same as he was in the last movie. Funny, quirky and definitely awkward in social situations, there doesn't seem to be any meaningful character development here. The same goes for Tina Goldstein (Katherine Waterson). The relationship between both of them is kinda left muddled with a good old misunderstanding situation, much to the frustration of the viewers.
Jacob and Queenie are however much better off here. Their dynamic is really fun to watch, and the way in which the script makes some unexpected changes to the status quo is one of the better parts of the film. It just feels like none of them were really needed in what is supposed to be their own movie!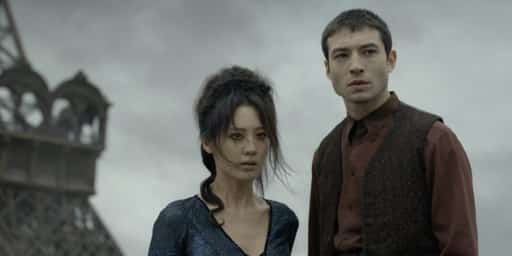 Nagini & Credence in Fantastic Beasts 2
Let's talk about the things that are sure to divide the fanbase, shall we? Credence is and will continue, shaping up to be a pretty integral part of the story. Think of it like this: If Grindelwald is Magneto, and Dumbledore is Prof. X, then Credence is probably Wolverine. I know, weird. But that's how the character dynamics work here, only flipped. Don't make a mistake, this new pentalogy of films has these 3 characters at its center. Not Newt, not his friends, nor the eponymous fantastic beasts. And the film makes some bold decisions regarding Credence, some of which are sure to get devoted Potterheads scratching their heads as they try to figure out just how canon retconning this film is.
Which reminds me of Nagini. WHY? Just why? We get that one of this series' hooks is that it's set in the same world as that of Harry Potter, but do we really need those references left, right & center? Nagini's inclusion here, as well as the retconning of her character, is a complete waste of time and audience's intelligence. 
The film though is an astounding achievement, technically speaking. Great visuals combined with great sound provides one of the series' best spectacles on screen. However, if there's anything that films have taught us, it's that any movie without a good story or characterization can fall apart easily. And that's exactly what happened here. The Harry Potter movies may have been a franchise of 8 films, but one can reasonably watch any of them and get a cohesive experience of having watched an individual story unfold. The Crimes of Grindelwald is, sadly, only part of a bigger story, and doesn't do anything more than that to justify being a nice standalone experience.
J.K Rowling is a good author, but a really bad screenwriter. And it hurts to say that considering just how attached I am to the Wizarding World. To realize that there are still three more movies left in this franchise is painful. Especially if they're gonna be anywhere near as bad as this second installment is. We can only hope that David Yates and J.K Rowling get to work on figuring out the loose ends of the upcoming stories, especially given how well most of us already know how it's gonna end. 
Read More: